Founded by Henry and Margaret Boegheim in 1983, Hema (created from the first two letters of the founders' names) initially sold and distributed maps and marine charts. While on a 4WD adventure across the Simpson Desert, along the Gunbarrel Highway and through to Cape York, Henry noted the poor quality of maps for these rugged and remote locations. This prompted the founders to take matters into their own hands and into the venture of map making for remote locations such as Cape York, the Kimberley, The Flinders Ranges and the Top End of Australia.

"It gets in your blood."
Henry Boegheim
HEMA Co-Founder
In 1996, Hema Maps invested in new GPS technology and undertook the largest mapping expedition ever by a private company in Australia with the1998 Great Desert Tracks Expedition. A monumental task that involved physically mapping and tracking every outback road and track in Australia's arid centre for accurate data.

Since 2007, Hema Maps has digitally created and updated their maps and also place its huge database into use with the inaugural Hema HN1 Navigator and culminating in the latest HX-2+ GPS Navigator to allow road users to navigate precisely over any terrain, urban, off-road or rugged remote in a simple, multi-purpose device. Rest assured, the relentless pursuit of innovative breakthroughs will not stop there.
"Despite all the possible difficulties, the ability to do our own mapping so accurately was unique. It was like lightning struck."
Henry Boegheim
HEMA Co-Founder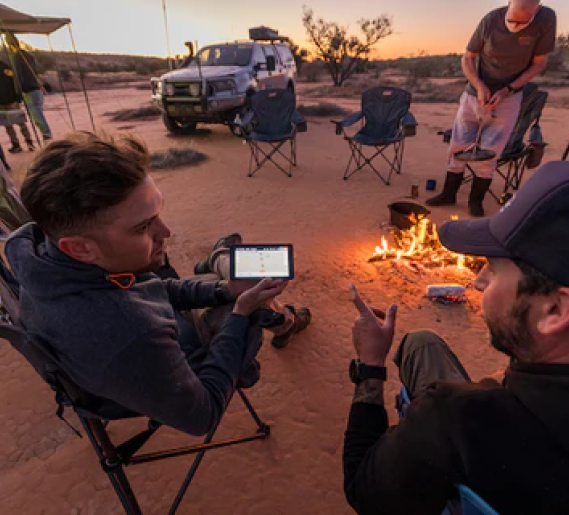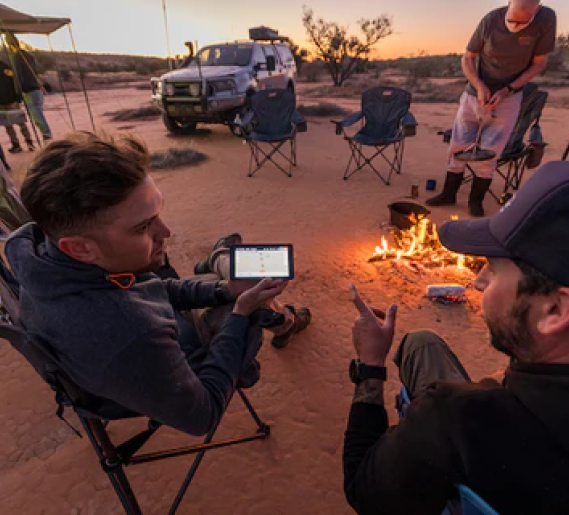 1.75 million kilometres of remote roads
Including 4WD and off-road tracks mapped by the 
Hema Map Patrol
10,000+ campsites and free camps
Caravan Parks, campsites, national parks and free camping spots
150,000+ Points of Interest (POIs)
Over 40,000 verified POIs including Hema 4x4 Tracks
Award-Winning Hema Maps
Access the Hema Maps Explorer Map and range of iconic print maps